Who Are We?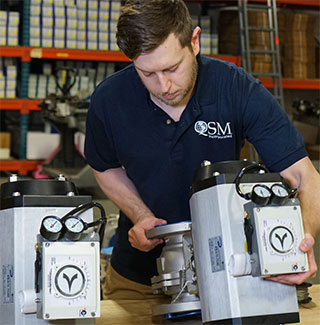 Tru-Flo Valves and Automation products are manufactured by Quality Sourced Manufacturing, Inc. QSM is the people behind every product we sell, with all of our skills, talents, experience and education. Since our start in 1996, we've been based in South Carolina, USA.
What Do We Do?
We make the Tru-Flo product line. We manufacture and stock, high-use, reliable, long-lasting valves and automated products brought to our end users rapidly through an established dealer network.
Our company is dedicated to supplying quality critical fluid control products to help end users manufacture goods that are vital to society. Sound engineering and manufacturing practices are both socially responsible and good business, leading to increased productivity for our end users, a superior reputation in our dealer network and higher employee satisfaction within the QSM Team.
Our Story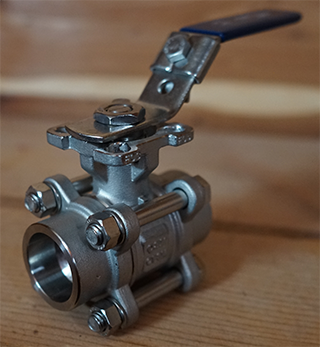 In 1996, Quality Sourced Manufacturing, Inc. first developed Tru-Flo Valves and Automation Products. Using premium stainless-steel manufacturing, Tru-Flo Valves soon became known as a quality, reliable, high performance valve at a fair price. Automation components soon followed. Since that time, innovative thinking during the manufacturing process and the QSM quality approach has put Tru-Flo Valves and Automation Products among the industry leaders.
QSM engineers pour years of experience into the Tru-Flo product line. All Tru-Flo products focus on intelligence in design and quality in manufacturing, often exceeding requirements from the leading standards organizations. The true test of a valve is not what is seen. The unseen quality in the mechanics and internals of the valve is the true test. Tru-Flo Valves well-known durability, flexibility and interchangeability of parts are QSM trademarks. QSM forward thinking in design improvements make Tru-Flo Valves and Automation Products viable well into the future.
Today, Tru-Flo end users span the globe in sanitary and industrial industries where fluid control is crucial. They know Tru-Flo inventory management and distributer network mean less downtime or quick construction. They trust Tru-Flo sales and support for qualified answers and problem-solving expertise. Tru-Flo end users understand the remarkable value and attention to quality QSM puts into every Tru-Flo valve and actuator. Tru-Flo by QSM has earned the confidence of our end users for over two decades.
We're proud to be a part of these associations